TEMPO TRAVELLER HIRE FOR OUTSTATION
TEMPO TRAVELLER HIRE IN DELHI
Tempo Traveller Hire in Delhi is a well-established travel agency that aims at providing well maintained Tempo Traveller Service in Delhi for various tourist destinations where people yearn to travel with their groups. We are specialized in making group travelers feel satisfied by organizing their road trip with extreme vigilance and safety. Whether it be the Rajasthan tour, Himachal tour Uttarakhand tour or Uttar Pradesh tour. we are ready to take you anywhere so as to create not only an exciting trip but undoubtedly a memorable one. Not just nicely maintained outstation cabs, We promises a quality travel service by getting you a cooperative driver, who is completely familiar with all the routes as well as places and won't let you skip the chance of exploring all incredible places that you will pass through during your travel journey. We keep up to our words by making available the best cab rental for your group as will be reserved by the customer.
Delhi being the national capital welcomes a bunch of tourist every month from different parts of India and from around the world who strive to look out for it's antique monuments and temples by Renting a Tempo Traveller on Hire in Delhi for Delhi sightseeing to admire the beauty of historical fortunes like Akshardham temple, Birla temple, Red fort and much more. Hence, we serve all visitors who seek decent on time tempo traveller service along with amiable guides cum professional drivers to transform your journey into something extraordinary.
BEST TEMPO TRAVELLER RENT IN DELHI FOR OUTSTATION
We deal in Luxury Tempo Traveller Hire on Rent in Delhi which are customized with advance features which include led, individual A/C blower, personal mobile charger, push-back seats, touch screen music system and whatnot. Your satisfaction being our prime motive pushes us to believe in preparing a comfortable road trip for you, enabling you to make the most out of it without exhausting yourself much. We value your time and money, therefore willing to offer our best for you to feel contented. Traveling to outstations from Delhi makes it compelling for the visitor to rent a tempo traveller from a company that can be trusted, having both, its operation in the current city and a self-acquired fleet of tempo travellers. Holding to this, Tempo Travellers Hire has its own fleet of outstation cabs, either you hire cars or maxicabs all are available at our store to give you an idea of our fleet.
BENEFITS OF TEMPO TRAVELLER ON RENT IN DELHI
One can travel with family, friends, colleagues and anyone they wish to, as Renting Tempo Traveller in Delhi brings you traveller with different seating capacities like 9, 11, 12, 16, 17, 20, 26 seater which can effortlessly accommodate as many people as you desire to travel with. So, the best that can be done is choosing the best Tempo Traveller in Delhi for a planned outstation trip. A long journey should be traveled in a relaxed luxury cab to address the beauty of journey actively while enjoying with group of adventurous people. Also riding in a vehicle which is packed with transparent clean adjustable windows lets you admire the view more. Booking Tempo Traveller in Delhi for Outstation boosts you to breathe in fresh hilly air, refreshing your mood and filling you with enthusiasm. Thus, one should certainly Hire Tempo Traveller on rent in Delhi for Himachal Pradesh to visit multiple places.
TEMPO TRAVELLER ON RENT IN DELHI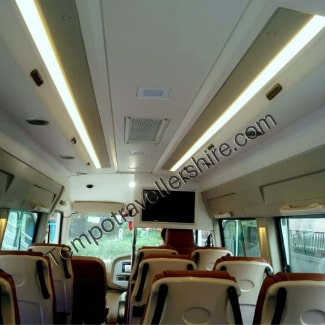 SEATING:- 12 PASSENGERS + 1 DRIVER
TYPE:- LUXURY TEMPO TRAVELLER (2+1)
MIN KM CHARGES:- 250 KM/ DAY + OTHER CHARGES
FEATURES:- LED TV, MUSIC SYSTEM, PUSH BACK SEATS, MOBILE CHARGER, AC, ICE BOX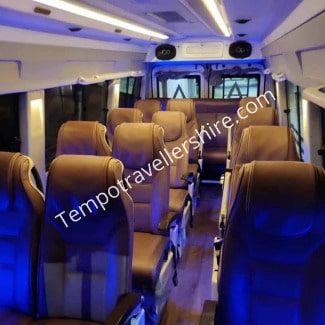 SEATING:- 16 PASSENGERS + 1 DRIVER
TYPE:- LUXURY TEMPO TRAVELLER (2+1)
MIN KM CHARGES:- 250 KM/ DAY + OTHER CHARGES
FEATURES:- LED TV, MUSIC SYSTEM, PUSH BACK SEATS, MOBILE CHARGER, AC, ICE BOX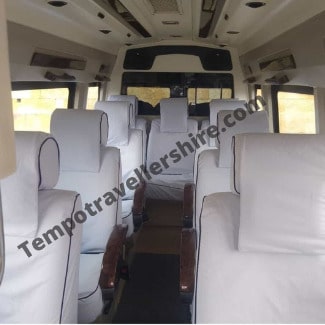 SEATING:- 09 PASSENGERS + 1 DRIVER
TYPE:- LUXURY TEMPO TRAVELLER (1+1)
MIN KM CHARGES:- 250 KM/ DAY + OTHER CHARGES
FEATURES:- LED TV, MUSIC SYSTEM, PUSH BACK SEATS, MOBILE CHARGER, AC, ICE BOX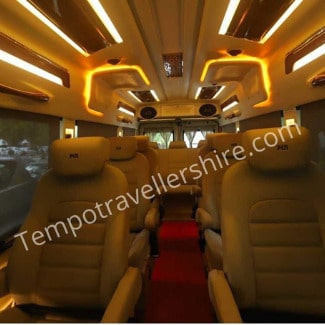 SEATING:- 12 PASSENGERS + 1 DRIVER
TYPE:- MAHARAJA TEMPO TRAVELLER
MIN KM CHARGES:- 250 KM/ DAY + OTHER CHARGES
FEATURES:- LED TV, MUSIC SYSTEM, PUSH BACK SEATS, MOBILE CHARGER, AC, ICE BOX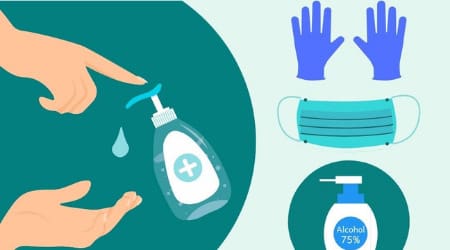 Ensuring to  take up strict precautionary measures in order to keep your ride safe, we equip our passengers with masks, hand sanitizers, gloves, disinfectants when you travel in our Luxury Tempo Traveller cabs.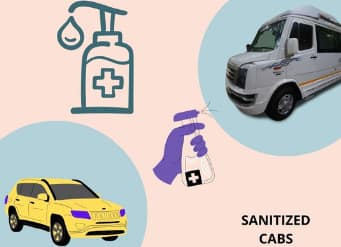 Clean disinfected cabs are always good for a long road trip. Sanitizing all our cabs before and after each trip makes it safe for you to travel effortlessly.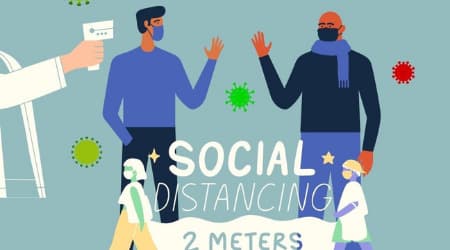 Regular health checkups of our staffs and social distancing norms are followed during the challenging times.
Why Rent Tempo Traveller For Outstation | Best Outstation Cabs Service
A trip to North India or any destination is better valued when touring in Luxury Tempo Traveller Rent from Delhi for a family and friends group trip. Being located in the central location of Delhi, we are constantly approached by the visitors for our reliable services to several tourist destinations like Manali, Srinagar, Jammu, Katra, Shimla, Rajasthan, Bir biling, Golden Triangle Tour, Chaar dham tour and many such places which they intend to move to for a vacation.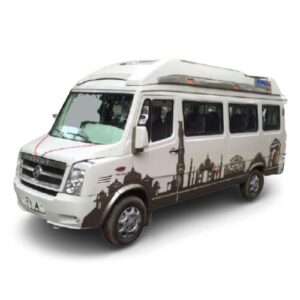 Tempo Traveller is a luxurious vehicle modeled exclusively to fill your ride with joy and many worth spending facilities. This vehicle has a powerful engine enabling it to skillfully climb hills along with differing accommodating capacity of around 9 to 26 passengers. Moreover, the travelers are well air conditioned protecting you from the scorching heat of summer especially while traveling in plain regions. Again, it has sealed windows which is much relief in snowy winters. Buses might have considerable sitting capacity but in the end lack contentment, which most of us crave for. Keeping such a thing in mind cabs are packed with push-back seats and enough leg space sparing you any kind of discomfort making the journey less exhausting. But it shouldn't get boring as well, right? The vehicle has a solutions to this too. How? luxury Tempo Traveller Rent in Delhi not just have touch screen music systems but also LED tv to keep you well engaged. Here, you can handily  operate these devices by connecting them to your mobile phones, that too without getting your mobile phone batteries soaked due to the availability of per seat mobile chargers. Surprised with this number of features only in one vehicle? but this is not all that it has. Along with gorgeous interiors, tempo travelers have adequate luggage potential leaving you with enough space to get seated anyway you wish.
Variants of Luxury Tempo Traveller in Delhi
Hiring a Tempo Traveller in Delhi for a trip is now much easier with Tempo Travellers Hire by simply choosing among different Luxurious cabs to book one which suits best for your group or you can book cab Service online through connecting with our representatives and getting every updates regarding our travel packages which comprise of Golden Triangle Tour, Rajasthan Tour, Uttarakhand Tour, Chaar Dham Tour, Himachal Tour to many others packages which you can book with Tempo Traveller Rent From Delhi. Talking about variants of cabs provided by Delhi Tempo Traveller Operators, these are as follows-:
6 Seater Tempo Traveller Hire for Rajasthan – A small group seeking to travel an extended trip of 7 nights/8 days can hire 6 seater tempo traveller on rent in Delhi to ride efficiently.
9 Seater Tempo Traveller Rent for Himachal Tour – Family trips or trips planned with friends are much exciting to explore different adventurous places in 9 seater tempo traveller hire in Delhi.
12 Seater Tempo Traveller Hire in Delhi – when families plan to go in a group and Rent 12 Seater Tempo Traveller for Outstation it gets much economical travel package to ride in.
Hire 16 Seater Tempo Traveller on Rent – This is a fully spacious Tempo Traveller to book for a big group of tourist planning to visit many places.
20 Seater Tempo Traveller Rent in Delhi – Trip to Agra Mathura is a great travel package to book with 20 people as pilgrimage Tour are always interesting and attract lot of tourists every month so 20 seater tempo traveller hire for Agra is good option to travel in Cheap Tempo Traveller.
26 Seater Tempo Traveller Hire in Delhi – big cabs with ample luggage space which runs on 6 tyres is available at Tempo Travellers Hire for every tour required by tourist, 26 members in one traveller is way of enjoying power pack trip.
Outstation Cabs – Car Rentals in Delhi ae many in numbers but Cab service by us is cherished by all our existing customers as we try our best to keep our customers entertain throughout the trip, one can enjoy our Tempo Traveller Pckages because we have professional travel experts who customize your trip in a way to make you explore more in lesser time.
To Experience The Best Road Trip Approach The Best Travel Agency In Delhi, India And Explore Best Destinations of India With Tempo Travellers Hire. Had a Great Experience With Them As The Staff is Polite and very Friendly. Do Book your Tour Package with them.
FAQ'S | FREQUENTLY ASKED QUESTIONS