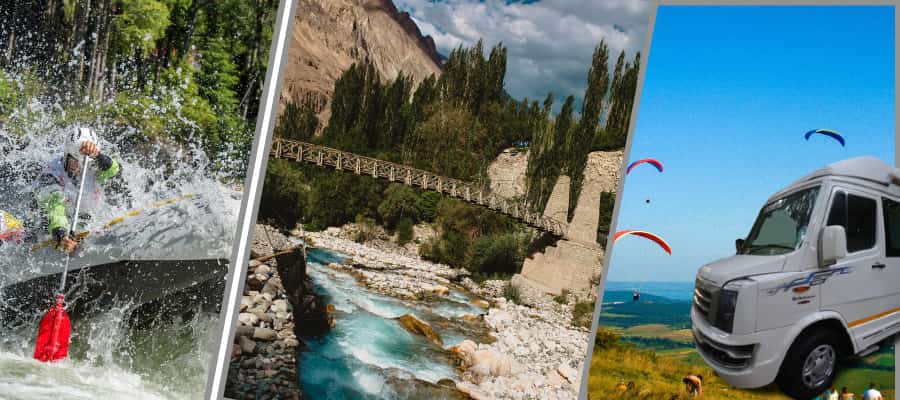 12 SEATER TEMPO TRAVELLER HIRE IN DELHI
Edged by the states of Haryana and by Uttar Pradesh is the national capital territory of Delhi. The city has a rich and vivid culture and welcomes thousands of tourists from all other states of India as well as from different countries of the world.Further more Delhi is a home to several monuments like India Gate, Red Fort, Qutub Minar and many more which had played some significant role in the past eventsand now are contributing to the scenic beauty of the city.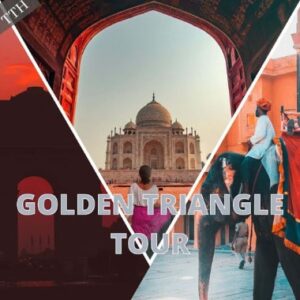 Along with this there are many holy places which are mostly visited. There are numerous options to take a look at, for anyone visiting the city and to make it extra thrilling luxury 12 Seater Tempo Traveller Hire in Delhi can be a best choice. Travelling around your own comfort is something that everyone craves for. Also having relatives or colleagues makes the tour worth enjoying . To travel in groups, 12 seater tempo traveller nowadays has become a necessity enhancing your tour with its best features. People come to Delhi, India not only to explore the city but in most cases to visit near by state or hillstations by hiring Tempo Traveller 12 Seater for a comforting journey.
One can go to various places like Himachal, Uttrakhand, Punjab, Char Dhaam, Ladakh, Rajasthan and many more. Not only being famous for it's one of the seven wonders but also for most attractive monuments, Golden Triangle Tour by inexpensive 12 Seater Tempo Traveller Hire In Delhi is one of those wonderful Tour package in India, which is booked by lot of tourists and by foreign tourists as well desiring to live the beauty of this tour atleast once in their lives. But the scortching heat during summers that the city experiences is something that at times makes it difficult for the people to travel around. But not to worry 12 seater Tempo Traveller On Rent cab makes this easy for you. It is powerfully air conditioned to protect you from the heat and transform your journey into a refreshing one.
BEST TRIP PARTNER 12 SEATER TEMPO TRAVELLER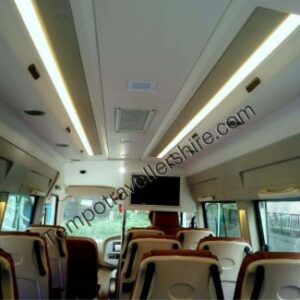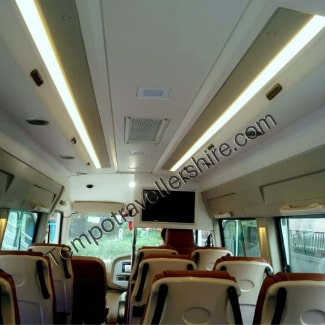 However if you are willing to experience the chilly winters and want to feel the falling snow on your skin, then again thank the powerful luxury 12 seater tempo traveller in Delhi which can take you to any hilly top giving you the best winter experience. Then whether it's Auli in Uttrakhand, Manali in Himachal Pradesh or Leh Ladakh, 12 seater tempo traveller cabs are efficient in climbing any heights showering you with the pleasure to travel through these road buried with snow and taking you through a journey which ones was believed to exist only in movies but now are possible in real too. Getting to stay  at an entirely new place, enjoying it's revishing food and colouring yourself in the warm and welcoming culture is an incredible experience which is further added to those gorgeous memory of your life which are worth cherishing. so when are you planning to hire 12 seater tempo traveller on rent for Himachal tour for your group to get on an exciting journey in an outside Delhi and soaking yourself in delightful culture of these magnificient tourist destinations.
Great journey's are always remembered when you ride in a luxurious Tempo Traveller 12 Seater. A superior cab for a long weekend group trip.
GOLDEN TRIANGLE TOUR ITINERARY
DAY 1 DELHI SIGHTSEEN
DAY 2 DELHI TO AGRA
DAY 3 AGRA TO MATHURA
DAY 4 MATHURA TO JAIPUR
DAY 5 FULL DAY JAIPUR TOUR
DAY 6 BACK DELHI
DAY 1 DELHI SIGHTSEEN
Our cab will pick you up from Delhi airport, then you will do Delhi sightseen which includes exploring Delhi's tourist attractions like Akshardhaam, India Gate, Birla Temple, Red fort, Qutub Minar, Chandni Chowk, Humayun Tomb, Madam Tausad and any other you like to visit.
DAY 2 DELHI TO AGRA
DAY 3 AGRA TO MATHURA
DAY 4 MATHURA TO JAIPUR
DAY 5 FULL DAY JAIPUR TOUR
DAY 6 BACK DELHI
HIMACHAL TRIP BY TEMPO TRAVELLER 12 SEATER
DAY 1 DELHI TO SHIMLA
DAY 2 SHIMLA SIGHTSEEN
DAY 3 SHIMLA TO MANALI
DAY 4 MANALI SIGHTSEEN
DAY 5 MANALI TO DALHOUSIE
DAY 6 MACLEODGANJ SIGHTSEEN
DAY 7 TRIUND TREK
DAY 8 DALHOUSIE TO AMRITSAR
DAY 9 BACK TO DELHI
DAY 1 DELHI TO SHIMLA
Enjoy The Ride To Shimla From Delhi and after reaching Shimla enjoy on your own way.
DAY 2 SHIMLA SIGHTSEEN
DAY 3 SHIMLA TO MANALI
DAY 4 MANALI SIGHTSEEN
DAY 5 MANALI TO DALHOUSIE
DAY 6 MACLEODGANJ SIGHTSEEN
DAY 7 TRIUND TREK
DAY 8 DALHOUSIE TO AMRITSAR
DAY 9 BACK TO DELHI
FAQS | FREQUENTLY ASKED QUESTIONS