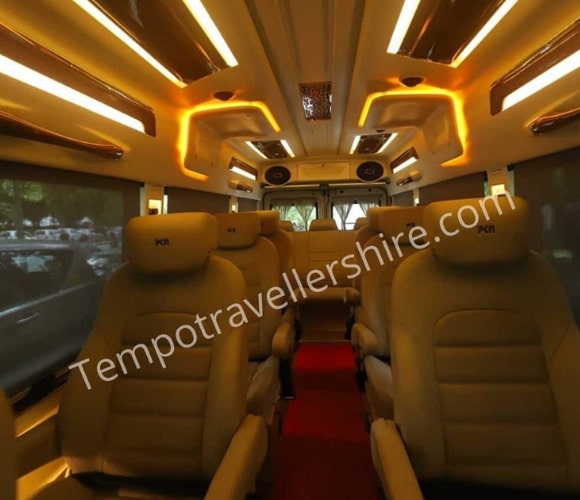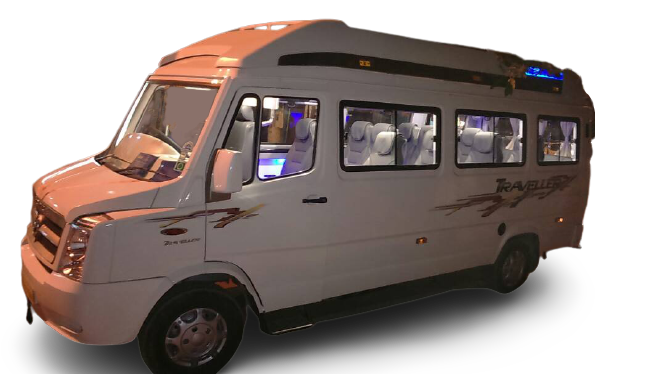 MAHARAJA TEMPO TRAVELLER RENTAL DELHI
Outstation places keeps on changing in terms of weather so tourists with different weather love are excited to explore the beauty of these places. Trip in a Maharaja Tempo Traveller Rental Delhi gives us proper enjoyement of a road travel trip especially cabs with great interior and super comfortable maharaja seats gives ultimate comfort which allows elder people to travel easily to distant places. Mostly for vacations tourists pack their bags to visit the breath taking places and to ride to those destinations Tempo Traveller Rental Delhi Booking is always in demand. For a good trip transport always plays an important role in making tour a memorable one and a  Maharaja Tempo Traveller is what needed for a journey full of comfort as it got spacious gallery and ample room for leg which allows you to stretch and even you can walk while travelling. When tourists decides to travel together always search for a best Maharaja Tempo Traveller Rental Delhi service as firstly they explore Delhi the city full of historical splenders and ancient temples then they move to a magnificient journey to hillstations or historical places. trips with family or friends keep you engaged and you live every moment of the trip to the fullest, Tempo Travellers Hire is a leading Maharaja Tempo Traveller Rental in Delhi for people who will to travel together . 12 seater Maharaja Tempo Traveller is capable mode of road transport for group of 10 to 12 people to travel with fun to anywhere in India from Delhi as Maharaja tempo traveller is the most comfortable cab especially for trips to hilly destinations which are situated on heights and which gives you magnificent views. Travelling to Rajasthan now got easy with fully ac Maharaja Tempo Traveller Rental Delhi for Rajasthan tour to keep you relax in any temperature. Best cab to hire for a leisure trip in which you can have fun through out your journey.
 Maharaja Tempo Traveller Features:-
Spacious cab with ample space in gallery
Loaded with Maharaja 1*1 seating 
Ample luggage space over roof
Hand sanitizers and masks available
Personal mobile charging slots available under every seat
Personal ac blower available
Ample leg space and push back seats
Mineral water
Led tv
Touch screen music system
Ice box
Sliding windows
Tempo Traveller Delhi To Manali

Manali is the best Honeymoon spot which is situated in Himachal Pradesh and is the most loved tourist destination. there are many destinations near manali which sums up to create a tremendous Himachal travel package that is offered by Tempo Travellers Hire. We offer Tempo Traveller Delhi to Manali package for the group of honeymoon couples and families who plan to explore manali together. There is a great feeling for the ones riding to manali first time due to its magnificent view and the tourist destination situated in Himachal. Hiring a private Tempo Traveller Delhi to Manali with driver is what a group needs for a complete Himachal trip as there is Kullu, Manikaran, Kasol, Dharamshala, Dalhousie, Macleodganj, Shimla, Tosh and some more destinations which can be covered smoothly as tempo traveller is a easy going cab which can take you to any narrow road. Trekkers favourite trip partner is maharaja Tempo Traveller Delhi to Manali as they travel to narrow places with great heights.
Seating Options in Maharaja Tempo Traveller
7 Seater Maharaja Tempo Traveller on Rent in Delhi
8 Seater Maharaja Tempo Traveller Hire for Rajasthan
9 Seater Maharaja Tempo Traveller Hire for Outstation
10 Seater Maharaja Tempo Traveller Hire in Delhi
11 Seater Maharaja Tempo Traveller Hire for Manali
12 Seater Maharaja Tempo Traveller Rental Delhi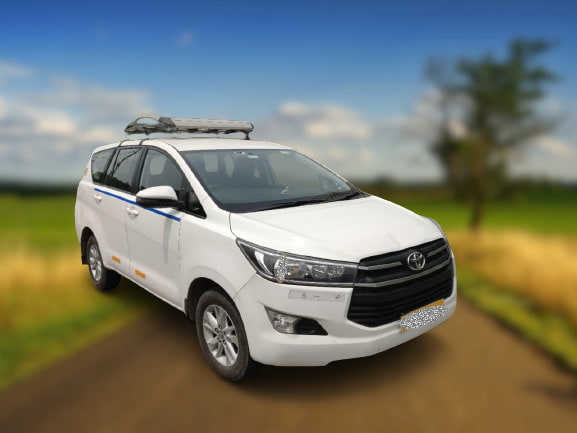 6 SEATER INNOVA CRYSTA
---
Seating : 6 Seats + 1 Driver
Driver Charges : Rs.. 300/- (Per Day)
Minimum Km : 250 km per day
Extra charges : State tax, Toll tax, Parking, Da etc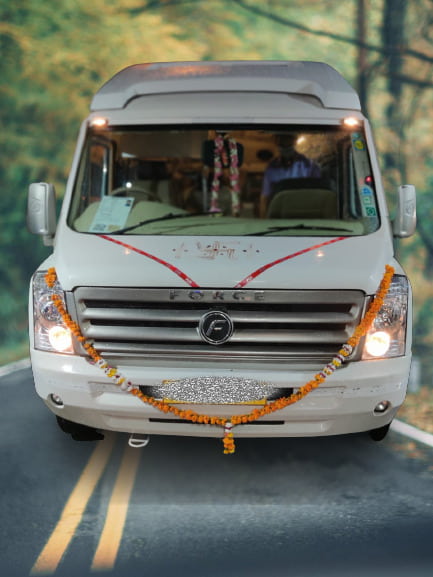 MAHARAJA TEMPO TRAVELLER 12 SEATER
---
Seating : 12 Seats + 1 Driver
Driver Charges : Rs.. 400/- (Per Day)
Minimum Km : 250 km per day
Extra charges : State tax, Toll tax, Parking, Da etc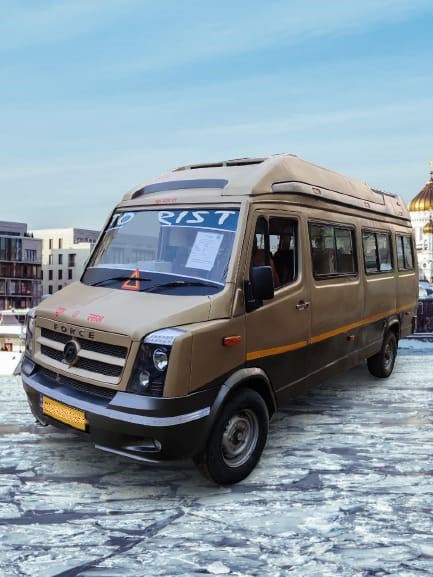 LUXURY TEMPO TRAVELLER
---
Seating : 16 Seats + 1 Driver
Driver Charges : Rs.. 400/- (Per Day)
Minimum Km : 250 km per day
Extra charges : State tax, Toll tax, Parking, Da etc