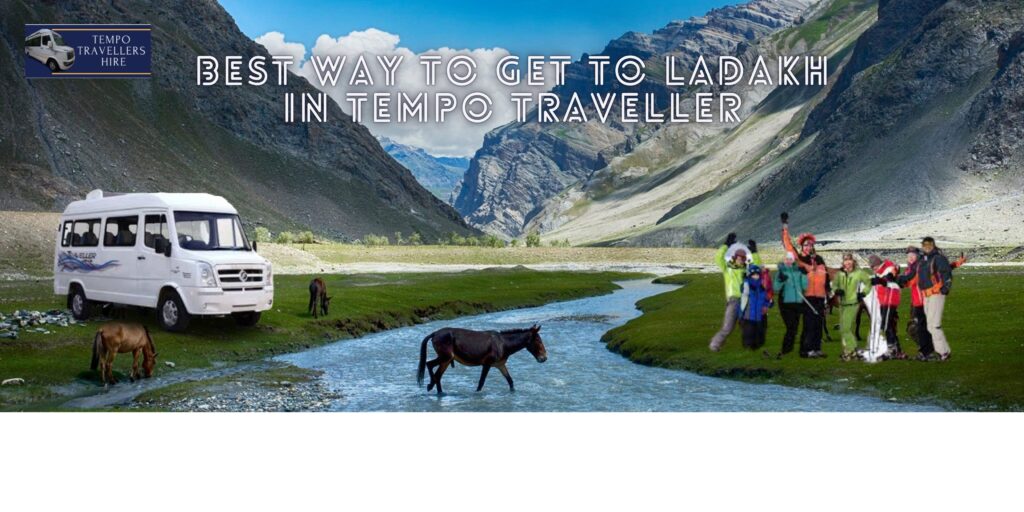 North India is a wonderful package of eye-some tourist destinations which we all desire to explore at least once in our lifetime. The best things about these destinations are that the route to these enticing places offer an equally stunning view and makes travelling through the road worthwhile.
Imagining the longest road trip in North India starting from Delhi, only one tourist destination comes to our mind, LADAKH.  Delhi to Ladakh is an ideal road trip that not only fills your bag with precious memories and thrilling experiences but also takes you through a ride of boundless pleasures.
"Land of high passes"- Ladakh
Paving a way for its visitors through the uncountable passes, Ladakh offers a unique view that might not be experienced anywhere else. Also known as the COLD DESERT of India, the place is covered with snow throughout the year presenting its appearance like a "heaven on earth".
Truly blessed with unbelievable topography, Ladakh's every attraction is capable enough to leave you spellbound. The Pangong Tso Lake is famous for its clear water which feels as if is painted in blue and is a must-visit place during the trip. Sheltering various mammals, the Hemis National Park is home to leopards, red fox, Tibetan wolf and is claimed to be one of the largest national parks. Being located at a higher altitude, the roads in this region like Khardung La are quite famous for their easy accessibility and are frequently visited by adventure lovers. Along with this, you will find here beautifully crafted monasteries presenting a mesmerizing view and spending time here fills one's mind with peaceful thoughts.
Its beauty doesn't end here. More than from its popular attractions, a place becomes amazing from its people. People living here are peace-loving and welcoming the groups coming from Delhi especially those booking Tempo Traveller on Rent in Delhi. Their friendly nature and the helping heart becomes a strong reason why people visiting this place feel safe here and are satisfied during departure.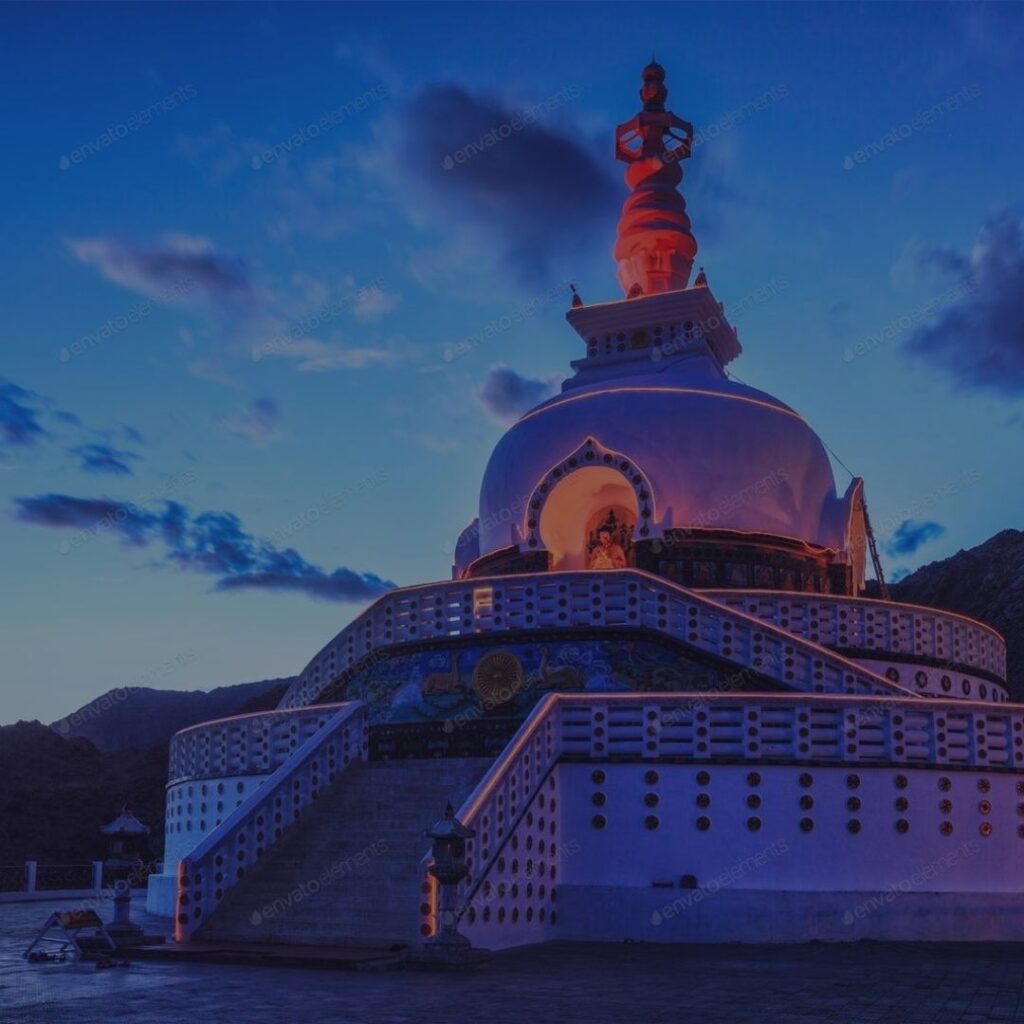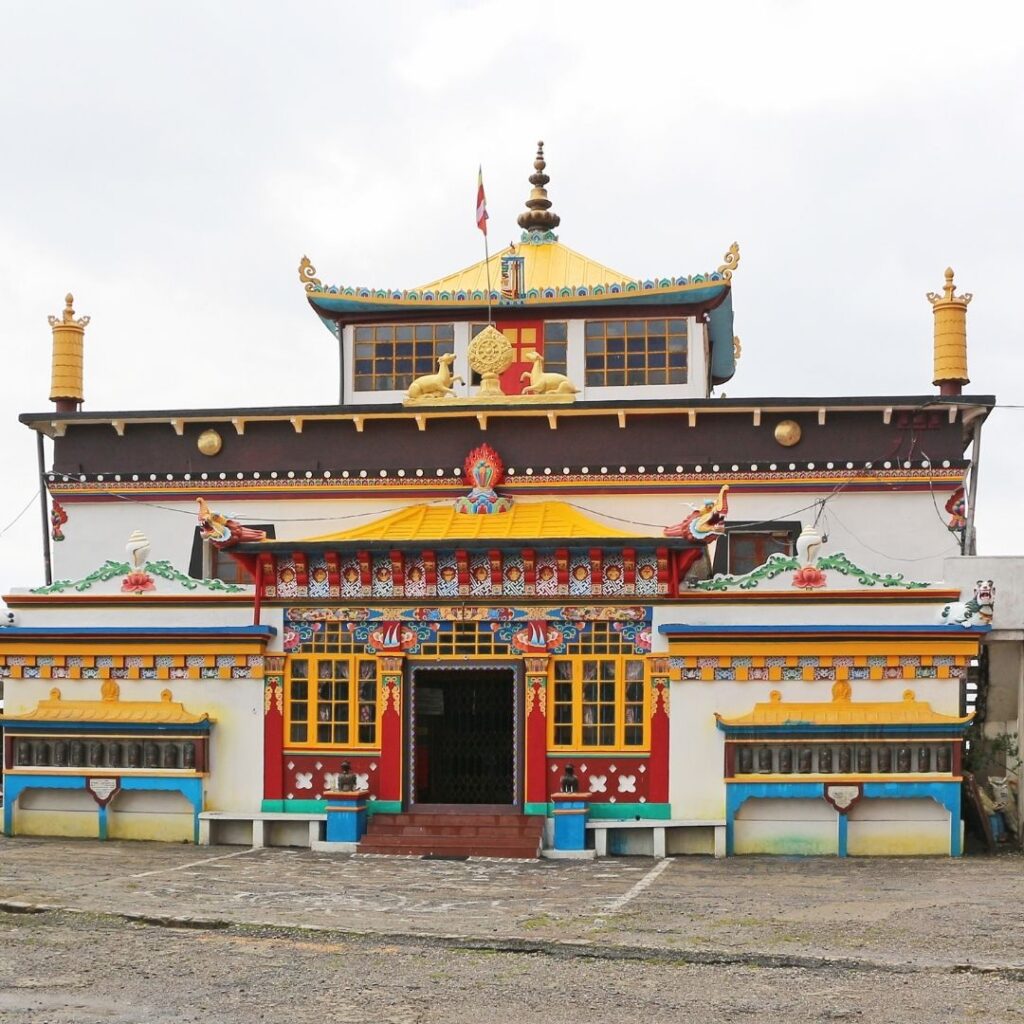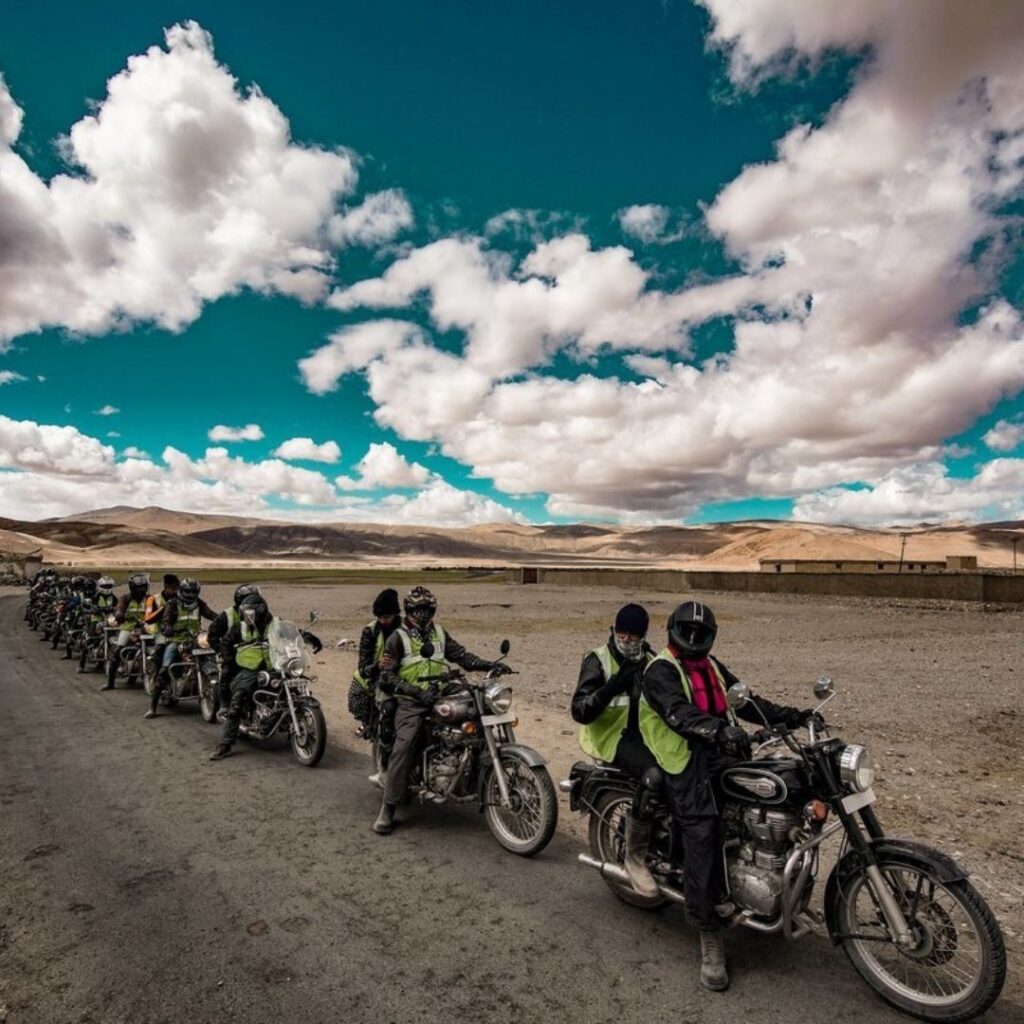 Some of the major "not to miss" adventures include:
Rope Climbing
River rafting
Camel riding
Quad biking
Sand safari
Camping
Biking
Nubra Valley Visit
Khardungla Visit
Shanti Stupa Visit
Pangong TSO Visit
To put it together, Ladakh is a fascinating tourist destination that will never leave you disappointed, no matter how many times you visit it.
What do you need, to experience this all?
Group travel adds to the fun!
Few people are enthusiastic about travelling alone, however, going on a long road trip without a group might lower the fun of road trips. Having a group of family or friends keeps you well engaged throughout the journey ruling out the possibility of getting bored and also helps you to stay charged throughout.
Be mindful of the vehicle!
Confused about whether you should cover such a vast distance by road or not? Reaching Ladakh by road is surely magnificent for most people but could turn underwhelming for a few. It all depends on which vehicle you choose.
While moving on a journey, it becomes significant to choose a vehicle wisely considering the size of your group and the service that vehicle is capable of delivering. Packing a vehicle with a number of passengers that exceed the capacity of the vehicle or hiring a vehicle loaded with uncomfortable seats might turn your trip into an unpleasant one.
A luxury Tempo Traveller on Rent is a seamless vehicle that can take you through any road whether polished or rough. The vehicle comes installed with a powerful engine that can efficiently climb any height assuring its smooth functioning. Tempo traveller is designed with the purpose to provide the passenger with a satisfactory travel experience. Its seats are very much relaxing and give each passenger a sufficient amount of sitting space plus legroom. Leaving more than enough for its riders, the vehicle has a greater boot capacity both at the rear and the roof.
Traveller is an ideal vehicle for group travels. It is available in different sitting capacities allowing you and your group to settle well. It has a decent exterior and is equally appealing from the inside. Its posh interior has everything that a leisure trip demands. Designed with transparent window panes, the vehicle allows you to get a clear view of all the picturesque scenes you pass through. The Tempo Traveller 12 Seater has packed glasses which keep you away from dust, cold and rain, further helping to keep the atmosphere in the vehicle moderate.
The most influential benefit of riding on a tempo traveller is that the vehicle can access any road and thus can be taken to any altitude. The higher altitude and narrow lanes are believed to restrict group travel by roads to specific places, but all thanks to tempo travellers for making this possible. This compact vehicle proves to be a suitable travel partner effortlessly fulfilling your desire for mountain travel plus assuring safety.
Get Tempo Traveller Hire in Delhi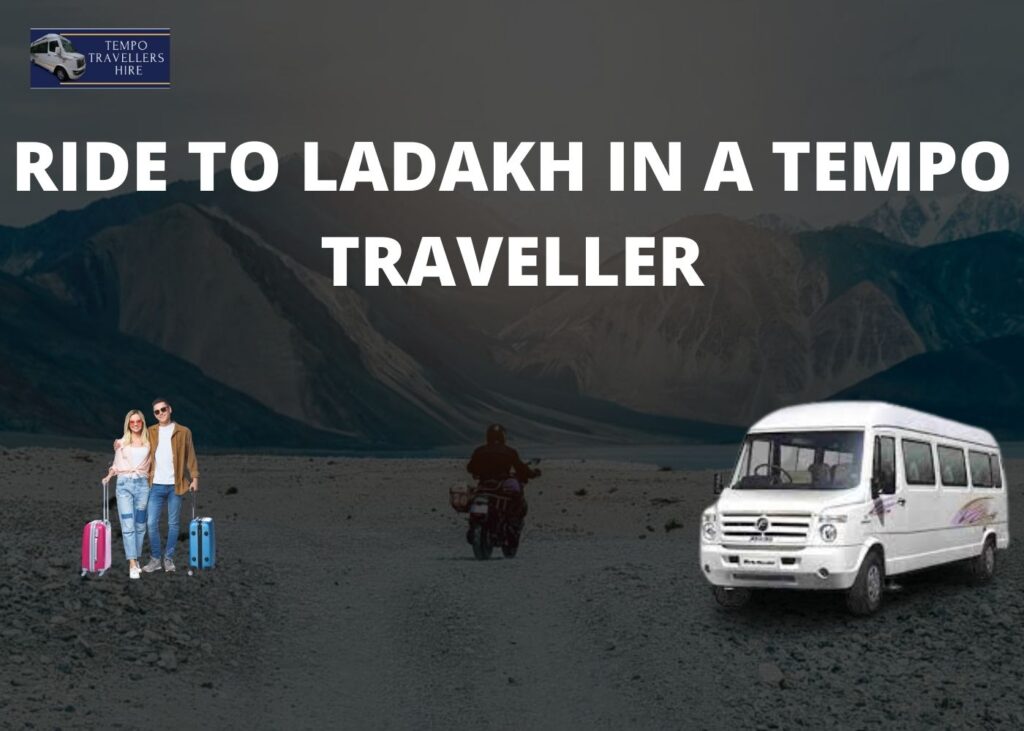 Set the right stops!
Not haulting in between the journey at appropriate intervals of time or continuous travelling might drain your energy too fast. This will also rob you of the fun of travelling by road and all your memories would then be about how tired you were throughout the travel. Hence, halting at the right points becomes the part and parcel of a phenomenal trip. This will give you adequate time to relax your body and keep yourself charged.
A well-planned itinerary!
The distance between Delhi and Ladakh is vast. It becomes quite challenging for both the driver and the passengers to travel continuously without taking a break. Moreover, there are a lot of tourist destinations in between the journey which is worth staying at and can be explored too with Tempo Traveller.
The map route to get to Ladakh, you can choose any among them owing to your travel interests:
Delhi – Amritsar – Katra – Srinagar – Pahalgam – Srinagar – Gulmarg – Sonmarg – Kargil – Leh – Ladakh – Sarchu – Jispa – Manali – Chandigarh – Delhi
Or visa vera.
Hope you enjoy this tour with your family and friends.